History

G.C.S.E. History is not just about studying past events and dead people! The course offers you the chance to understand the real issues that affect the world today and helps you to see where we as country and you as a person fit into our world. History is important as it helps you to understand how the world of the twenty-first century was born out of the conflicts and changes that took place yesterday, last year or centuries ago.
The Humanities Department is offering an exciting GCSE History course for the Year 9 options. Students will study topics ranging from a depth study into Crime and Punishment since 1000 to a depth study into Germany 1918-1939. Students will develop and master 4 key assessment objectives:
AO1 - developed knowledge of the periods studied to be able to apply accurately knowledge in context
AO2 - explanation and analysis of causes, consequences, similarities and differences based on developed contextual knowledge
AO3 - source analysis and evaluation linked to developed knowledge analysis, causation and interpretation
AO4 - evaluation of interpretations of History
Paper
Content

Paper 1 - British Thematic Study with Historic Environment

52 marks
30%
1 hour 15 minutes

Thematic Study
Crime and punishment in Britain, c1000 to present
Historic Environment
Whitechapel, c1870-1900: crime, policing and the inner city

Paper 2 - Period Study and British Depth Study

64 marks
40%
1 hour 45 minutes

Period Study (20%)
The American West, c1835-c1895
Superpower relations and the Cold War, 1941-1991
British Depth Study (20%)
Early Elizabethan England, 1558-1588

Paper 3 - Modern Depth Study

52 marks
30%
1 hour 20 minutes

Modern Depth Study (30%)
Weimar and Nazi Germany, 1918-1939
AQA GCSE History Course Outline (Year 11)
Unit 1 International Relations: Conflict and Peace in the 20th Century: 1900-1939
Students will study:
Why did war break out? International rivalry 1900-1914
The Peace settlement 1918-1928
Why did war break out? International relation 1929-1939
This unit of the course is worth 37.5% of the course and is examined in a 1 hour and
45 minute exam at the end of Y11.
Unit 2 20TH Century Depth Study
Students will study:
Weimar Germany 1918-1929
Nazi Germany 1929-1939
Vietnam
This unit of the course is worth 37.5% of the course and is examined in a 1 hour and 45 minute exam at the end of Y11.
Unit 3 Historical Enquiry British History
Students will study:
Britain in the Second World War
In this unit the will complete a Controlled Assessment which is worth 25% of the final grade. They will complete two Controlled Assessment questions based around their depth study and the analysis and evaluation of at least thirteen sources. This will entered at the end of Y11.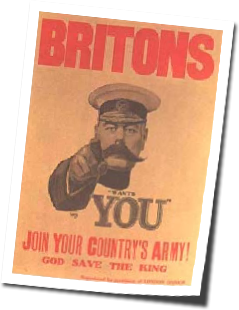 Assessment
The Edexcel course comprises of three units examined and assessed at the end of Y11 in three separate exams papers.
Is History really useful once you have left school?
The short answer is yes. You will learn to develop a huge range of skills that will be useful not only in other G.C.S.E. subjects but also in many jobs and in adult life. You will learn to:
find out the causes of historical events
develop your ability to handle a range of information and use that information to reach your own judgements
examine other peoples' ideas and interpretations and use your own evidence to judge these interpretations
develop the ability to judge how reliable or useful a piece of information is
develop IT skills through research and the presentation of your work
pull together all your knowledge, skills and understanding to produce accurate and detailed written work
You could use any of the skills that you have learnt at G.C.S.E. History to show any college or employer that you can work independently. You will also show that you are able to use many different types of information.
Possible Careers
Advertising
Armed Services
Banks and Building Societies
Finance/Legal
Journalism
Libraries and Museums
Local Government
Police
Selling and Marketing
Social Work
Teaching
For further careers guidance please visit http://www.history.org.uk/student/resource/2914/careers-in-history