Mission and Vision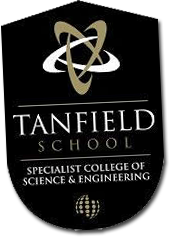 At Tanfield School, we have an uncompromising ambition for the progress of all pupils. We create a culture that enables all staff and pupils to excel, so that pupils make informed choices about their future and are exceptionally well prepared. We challenge stereotypes and value diversity, promoting fundamental British values.
Staff consistently improve excellent outcomes for all and support excellent attitudes to learning. Relationships between staff and pupils are exemplary, so that pupils feel listened to, safe and inspired to learn. Tanfield School has consistently high expectations for all and lesson time is maximised.
Pupils are resilient to failure and are curious, interested learners who seek out opportunities to learn. They can hold thoughtful conversations and love the challenge of learning. They are confident, self-assured learners who value their education and rarely miss a day.
Tanfield School shares timely information with parents, who are partners in the progress of pupils. Lessons and homework challenge, innovate and embed key skills. Staff and pupils reflect on their understanding of the way pupils think and learn. Pupils capitalise on opportunities to use feedback, are self-disciplined and proud of their achievements. They have growth mindsets.
Tanfield's pupils are thoughtful, caring and active citizens. We respect and trust each other.