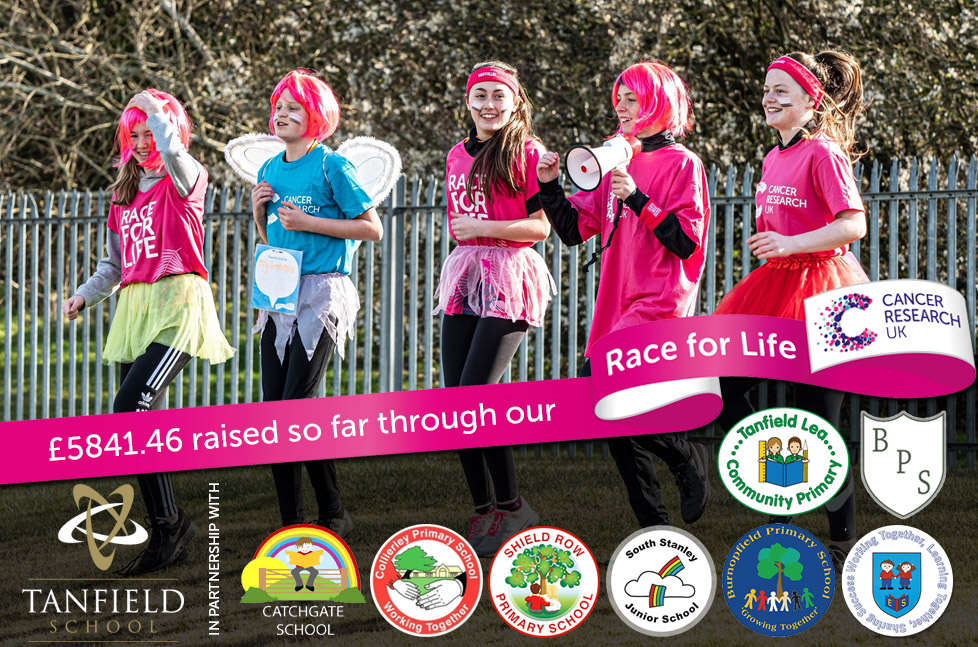 At the start of the academic year, one of our Year 8 pupils suggested to Mrs Ryder that TeamTanfield should have their very own Race for Life. The aim being, to raise as much money as possible for Cancer Research. Mrs Johnson, as part of the school's charity committee, looked into the possibility of hosting the race from school and it spiraled from there.

We invited all of our partner primary schools to participate from 4th-6th March. In total, 1400 pupils and staff ran The Tanfield Race for Life. It was a great event for all involved. Some of our Year 9 BTEC Sport pupils helped organise all 10 of our races by dressing up, leading the warm ups, marshalling the course and motivating the runners (a special mention goes to Joel on the microphone)! Everyone involved ran in support of the great work which Cancer Research does, knowing that all the funds raised would be directed to support research in the North East of England.

It truly was a great team effort! We are overwhelmed and so proud to present to Kathryn (Local Area Manager for Cancer Research), Jean, and Eric (our local committee volunteers) a cheque for £5841.46. A huge thank you to all of our pupils and also our partner primary pupils. You have all made such a valuable contribution.