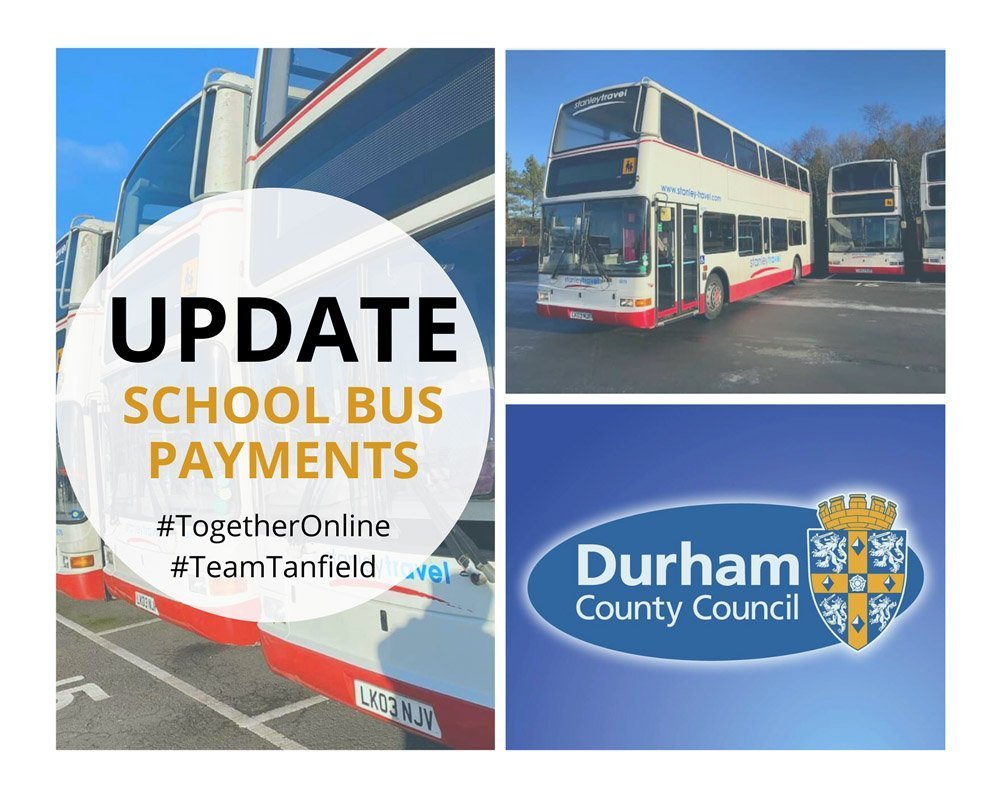 We have had a number of enquiries from parents regarding paying concessionary bus fees whilst the school is closed due to the Coronavirus pandemic.

Durham County Council are currently in the process of getting a letter out to affected parents this week.
The key information is that:
you should stop paying if you are up to date or;
pay up until the March 15th instalment if not
Direct Debits will not be taken beyond this date until further notice
We hope this helps to provide some clarity at this difficult time.
Any enquiries should be directed to School & College Transport at Durham County Council on at https://www.durham.gov.uk/article/2919/Home-to-secondary-school-transport or by calling 03000 264 444.