Tanfield Association have put together a School Dinners calendar and it is almost ready for printing. So much hard work has gone into it and all proceeds from sales will go to fund extra-curricular activities at Tanfield School.
This is a limited edition calendar so if you really want one, order it in advance! They cost £6.50.
For more information including how to order one, please visit the Tanfield Association website by clicking here.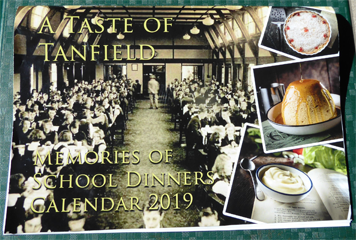 To achieve this, the Association members, students and the BBC attended a cooking session in school recently. Watch out for photos and interviews that will appearing on BBC Newcastle's social media page and also on the radio.